KILIAN JORNET BURGADA HA VINTO IL  PREMIO "NATIONAL GEOGRAPHIC ADVENTURER OF THE YEAR".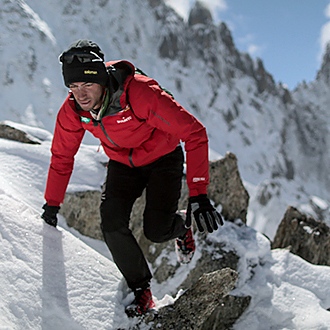 Lo sky runner Kilian Jornet Burgada, ha vinto il "National Geographic Adventurer of the Year 2014", premio assegnato dai lettori del National Geographic.
Ogni anno, da otto anni, dieci avventurieri sono stati nominati "Adventurer of the Year" a seguito di  risultati straordinari realizzati nell'ambito dell' esplorazione, conservazione, umanitarismo e sport d'avventura."
Nel mese di novembre, National Geographic ha chiesto ai suoi lettori di esprimere un voto su uno dei dieci candidati. La scelta popolare ha riconosciuto Kilian, atleta dell'anno  con il maggior numero di voti.
Ulteriori info: adventure.nationalgeographic.com
Tags: atleti, experience, Insight, Kilian Jornet Burgada, National Geographic, National Geographic Adventurer of the Year, premi, sport